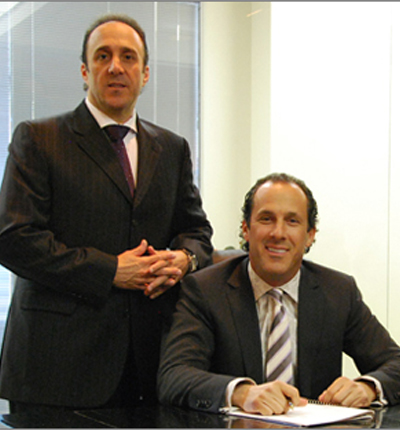 History
Our Founders
New Haven Mortgage Income Fund (1) Inc. was founded in 2008 by brothers David and Jason Vyner. After incredibly successful careers working with industry giants such as TD Bank, Household Trust, Canada Trust, and Central Guaranty Trust, all the while building a strong loyal following of some of Canada's wealthiest families, they switched gears to open New Haven Mortgage Corporation.
The brothers identified a gap in the current market that would help property owners who were not being serviced by the major players in finance to obtain financing. By creating an investment fund, they could serve this niche market while assisting their investors in obtaining interest income.
Today, their business still has the same guiding light but has grown in size, scope and sophistication to become one of the industry leaders in the residential mortgage marketplace.
As they grew, Jason and David identified that they needed to add additional expertise to the team. Both Stephen Dineley and Arjun Saraf have been impactful and essential additions to the NHMIF team.
Stephen Dineley, FCPA, FCA, EMD, is a retired Assurance Partner for KPMG. He has 40 years of experience in public accounting with expertise in many industries, particularly in the financial and real-estate sectors. He was the CFO of a large nursing home company in the late 90s and is currently a director of a Public Company and a Trust Company.
Arjun Saraf, CPA, CA, EMD, specializes in accounting and finance for Mortgage Investment Corporations. Currently, in addition to being the CCO/CEO of Integrated Equities Inc. – the sole distributor of New Haven Mortgage Income Fund (1) Inc. shares – he has a passion for childhood development and is actively involved in the administration of a daycare in Pickering. In the past, Arjun served on a not-for-profit board with a focus on teaching children. He currently serves on the international advisory board of Divon Academy – an organization committed to helping prepare students for success.
New Haven Mortgage Income Fund (1) Inc. manages a large diversified portfolio of residential mortgages. Our experienced team manages all aspects of mortgage financing from loan origination and property due-diligence, to funding and servicing.
Our investors range from high net worth individuals, corporations, non-profit groups, and financial institutions.